When sending your guns to our facility, please fill out our Service Request Form. Once you hit "Submit" we'll be notified immediately and a copy of your work order will be emailed to you to include with your firearm.
Inbound Shipments
Whenever possible, please send your firearm in bubble wrap and a hard case. For added security, make sure it's packaged in a sturdy, nondescript box. Always insure the gun for whatever you think it's worth. If possible, we will return your gun in the same box in which you shipped it to us.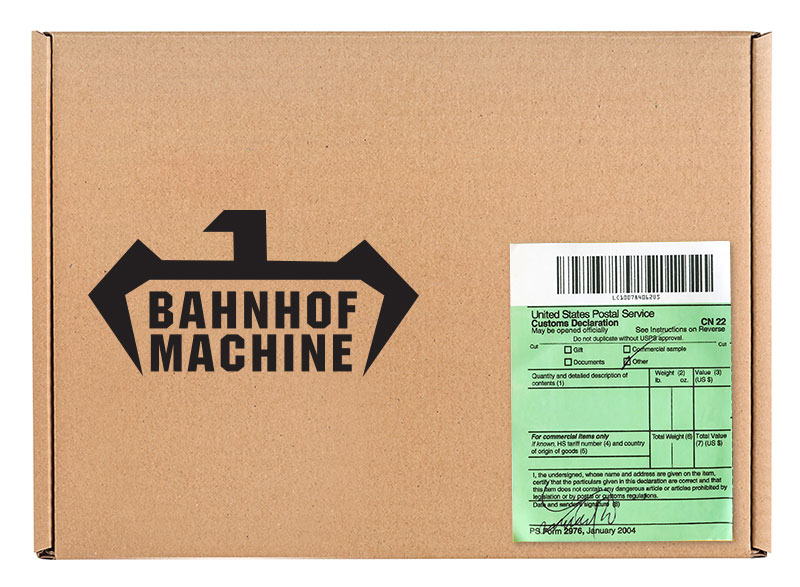 We accept all forms of inbound shipments. All inbound firearms are carefully inspected upon receipt. If we discover any damage, we will notify you immediately.
Shipping Address
Bahnhof Machine
2301 Zaltana Circle
Minneola, FL 34715
352.901.1655 phone
Outbound Shipments
We recommend that all guns be returned to you via USPS Certified and insured mail. We have found this to be the most secure way to ship firearms.